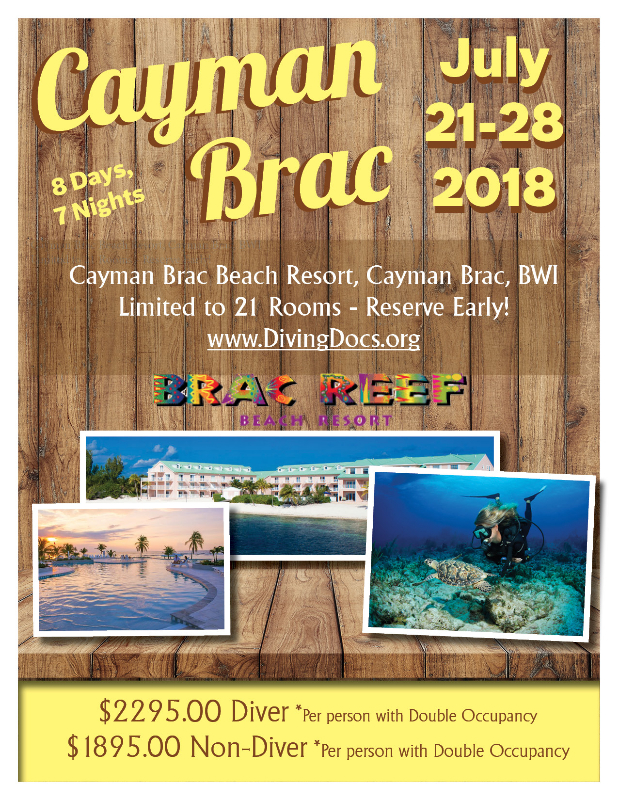 The 2018 Annual Summer Meeting will find us at Cayman Brac Beach Resort , BWI. Reef Divers, known for their legendary service , will handle our diving.The all – new Brac Reef Resort is painted with coconut palms, sea grapes trees, and scattered with hammocks, the beautiful tranquil beach of Brac Reef Beach Resort sits at the heart of a multi-million dollar rebuild of the charming Cayman Brac Beach Resort. This is a family owned all – inclusive getaway located on four and a half acres of white – sand beach front on the island of Cayman Brac.

While Cayman Brac diving is the speciality of the resort, Reef Divers caters to divers and non-divers alike. In addition to world- famous Cayman Brac diving, other island activities include snorkeling, kayaking, fishing, tennis, beach volley ball, hiking, caving, rock climbing, bird watching and biking. Add to this onsite day spa services, a fitness center and a gift shop and you've got yourself one heck of a holiday.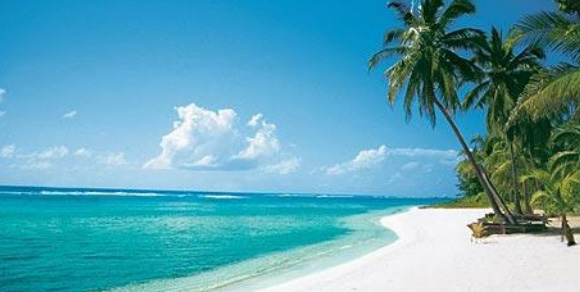 Cayman Brac Beach Resort and Reef Divers, the in house dive operation for the resort, are the perfect pair – the ideal combination of spectacular diving and tropical resort luxury. Two boat dives a day will be offered to our group, with optional afternoon dives. Cayman Brac is the middle sister of the three Cayman Islands. It is a coral island, surrounded by reefs and with a population of about 1200 residents. It has changed very little since Christopher Columbus discovered it in 1503. Diving enthusiasts from around the world have been drawn to the unparalleled splendor of the Cayman waters. Cayman Brac is considered one of the world's premier diving destinations.
Diving Highlights Include: Site of the world's newest wreck dive, the Russian Frigate 356, now named the M/V Capt. Keith Tibbett's, Turtles, Spotted Eagle Rays, Reef Sharks, Nassau Groupers, Moray Eels, Stingrays, Horse- Eye Jacks, Barracuda, Flying Gurnards, Sea Horses, Dolphins and more * 100 different hard and soft corals and over 500 types of fish * Unlimited visibility…usually 100 to 150 feet…with little or no current * Warm water… Summer 84 to 88 degrees. *
Non Diver Activities:
• Snorkeling: snorkeling is ideal for those who want to enjoy the underwater beauty of the Caribbean Sea but who are not interested in Cayman Brac scuba diving.
• Kayaking: Grab a kayak at our Cayman resort to enjoy some top-side sightseeing and exploration; kayaks can be rented from the dive shop.
• Island Tours: Enjoy an escorted tour of the island, by Nature Cayman.
• Cave Explorations: Stalactites, stalagmites, and dramatic views say it all!
• Biking/Hiking: 35 marked nature trails feature wetlands, bird watching spots, and historic landmarks; bikes are available at the resort for leisurely explorations.
• Tennis: Run off some extra energy on our lighted tennis court.
• Bird Watching: With over 200 species of birds, including the rare Brac Parrot, Cayman Brac is a bird-watcher's dream come true!
• Rock Climbing: Dramatic limestone cliffs rise from the sea amidst spectacular views.
• Cave Exploring: Explore one of the many caves on the island and learn about their interesting tales.
• Fishing: Fishing here has been dubbed the "Unofficial National Sport of the Cayman's"! Try your luck with bonefish, tarpon, permit, tuna, and more.
• On top of all the great sports activities, Cayman Brac Beach Resort also offers onsite activities and entertainment:
• Welcome Cocktail party
• Trivia Night- Wednesday Evenings
• Movie Night with Popcorn- Thursday evenings
• Bingo by the Bar
KEYNOTE SPEAKER: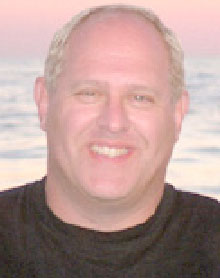 The scientific sessions will be hosted by SUNY Upstate Medical University and will feature as our keynote speaker
Joel Silverstein. He is one of the leading specialists in diver training, explorations, and decompression analysis. Mr. Silverstein is the author of three books and six training programs. His is a major contributor of the NOAA Diving Manual and will over 100 articles on scuba diving training, exploration, and technology.
He has conducted almost over 5,000 dives all over the world, with such noted dives as the USS Monitor and 12 expeditions to the Andrea Doria
CONFERENCE OBJECTIVES:
ISAM is an association of diving physicians dedicated to the promulgation of diving medicine information in the United States and foreign countries. The conference will include the study of such topics as underwater physiology, diagnosis and treatment of decompression sickness, physical examination for divers, and the treatment of injuries caused by poisonous and venomous animals.
COSTS:
Per person/double occupancy (No airfare included in this price. All prices subject to change.) Costs are based on payment by check. Use of a credit card adds 4%.
Diver . . . . . . . . . .$2295.00
Non-Diver . . . . .  $1895.00
5 extra afternoon dives. . . . .  $240.00
Single Supplement . . .$595.00
Yearly ISAM dues to be current. . .  $100.00
If you desire help with your international flights into Cayman Brac please contact ISAM at 910-452 -1452 for airline reservations.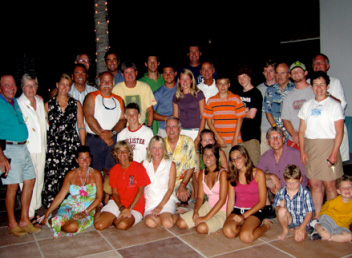 GROUP PACKAGE INCLUDES
• 7 nights accommodations
• Breakfast, lunch and dinner daily
• 6 days of ISAM 2 tank diving
• Nitrox
• Complimentary use of dive computer ( Reef Divers requires use or dive computer )
• Complimentary Wifi
• Welcome rum punch
• Manager's cocktail reception
• Airport ground transfers
• Resort fees, taxes and gratuities
• Dive staff gratuities
• 30 hours Category 2 CME
• One ISAM gift per registrant
---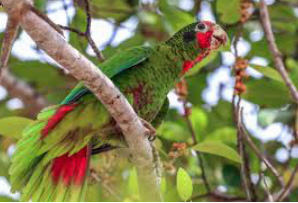 200 species of birds including the rare Brac Parrot, Cayman Brac is a bird-watcher's dream come true!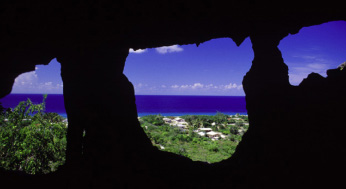 Amazing caves to explore! Explore one of the many caves on the island and learn about their interesting tales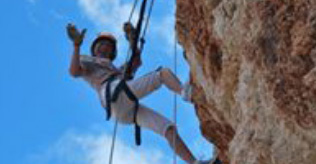 Tropical Rock Climbing Dramatic limestone cliffs rise from the sea amidst spectacular views.
---
REQUIRED EQUIPMENT
C cards Certification Class: At Reef Diver's dedicated diver center, beginners can earn open water certification.
RESPONSIBILITY
ISAM Traveler's Choice, Cayman Brac Beach Resort and Reef Divers assume no responsibility assume no responsibility or liability as to the safety, quality of conditions, nor the act of any employee or agents of any establishments, firms, person or entity furnishing such services, transportation, equipment, substitution or unperformed services, nor assume any responsibility or liability for the safety of any participating individuals while engaged in underwater activities. All trip participants will be required to sign an ISAM/ Traveler's Choice liability waiver.