ISAM Returns to Lembeh
by popular demand
Dive Lembeh Strait With ISAM
One of Top 10 Dive Sites in the World
October 17- October 28, 2016
Prime dive season is September and October
Lembeh Resort – Critters@Lembeh
On Lembeh Island — NE Sulawesi, Indonesia
High Quality Dedicated Dive Resort Serving Lembeh Strait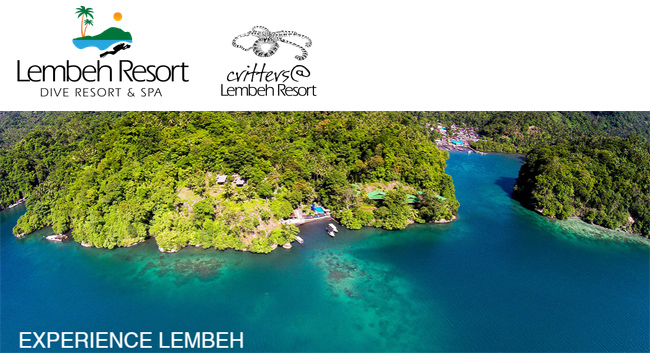 North Sulawesi Scuba Diving
North Sulawesi offers unparalleled marine biodiversity, with a wide range of dive experience options. But for divers interested in searching out encounters with bizarre and beautiful critters, Lembeh Strait, located near the port town of Bitung, hosts the best muck diving on the planet. Diving here can bring one face to face with creatures only seen in dive magazines. Divers can also take the plunge on pinnacles, walls and slopes of extravagant hard and soft coral gardens as well as a number of wrecks, some dating from WWII. Diversity is the operative word here.

Lembeh Resort
Experienced divers are always looking for something new and unusual that makes their next trip special. Lembeh Resort offers special detailed attention that only a small, top quality boutique can provide. Lembeh Resort offers comfortable and spacious accommodations for visitors in an idyllic location overlooking Lembeh Strait. For a truly exceptional experience in a relaxed and professional atmosphere, Lembeh Resort is a superb choice. This will be ISAM's second trip to Lembeh Resort and you will want to return again and again for the personalized service and unique diving that is their specialty.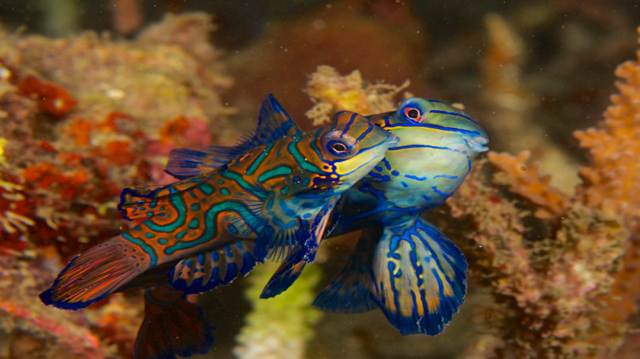 Amazing Marine Life
Lembeh Strait has already been established as the mecca of what is known as muck or critter diving. Professional photographers and film crews are regular visitors to the strait, shooting award-winning images of the extraordinary inhabitants that mesmerize divers dive after dive. Pygmy seahorses, mimic octopus, flamboyant cuttlefish, mandarin fish, hairy frogfish, ghost pipefish, rhinopias, pegasus seamoths, banggai cardinal fish, stargazers, bobbit worms, harlequin shrimp, candy crabs, bobtail squid, devilfish, snake eels, etc. The list seems endless, with every dive an opportunity to discover a species new to science. The array of nudibranchs and crustaceans is astounding. The number of cephalopod species on display amazing. The assortment of eels and venomous fish species limitless. "Going macro" will open an entire new world to divers who follow the maxim "go slow and look down". However, ISAM will also explore the reefs and walls outside of the straight with dives planned to Bangka and the walls outside Lembeh.
ISAM package includes:
This is a very special 11 night package arranged by the Lembeh Resort and ISAM to give us the best of Lembeh Strait diving and to be able to explore all the great walls and other dives in the Lembeh area without having to change our accommodations. This is the prime season in Lembeh and we have been able to secure all available 14 deluxe cottages on the property. We will have the best diving offered in the region from the famous Lembeh Strait dives to the famous walls in the area available to the ISAM group.
 Lembeh Resort 11 nights
All Transfers to and from the airport
Deluxe Cottage: Accommodations: All meals and snacks Free flowing drinking water, coffee and tea
26 boat dives with Nitrox
1 Guided Lembeh House Reef night dive
2 Guided Lembeh House Reef day dives
4 Guided boat Night Dive or Mandarin Dive
One full day of diving outside walls of Lembeh-back side of Lembeh
One full day of diving Bangka archipelago- 30 hours category 2 CME
Tips for dive staff
Additional dives can be added to the package at the resort.
Costs:
$4395.00 per diver double occupancy
$850.00 single supplement
$1500.00 per diver deposit due at this time